Regular price
$295.00 USD
Regular price
Sale price
$295.00 USD
Unit price
per
Sale
Sold out
Elevate your skincare game with the BeeRadiant Facial Mask—a true game-changer. This innovative light therapy mask emits Red, near-infrared (NIR), and Blue light, a powerful trio renowned for addressing a variety of skincare concerns. Experience the transformative benefits: smoother wrinkles, diminished discoloration, acne clearance, boosted collagen production, firmer skin, and an overall healthier complexion. The BeeRadiant Facial Mask is your path to radiant skin, making every day a good skin day.
Share
Technologies

Dedicated LED wavelengths (Read why more effective compared to 7-color):

Red (630-635nm)
NIR (845-855nm)
Blue (405-410nm)

Multiple settings for customizable home face therapy sessions:

3 light session modes available - Red & NIR, Red only, Blue only
3 intensity levels for each mode
Session timer in 5 min. intervals (17min max NIR & Red, 25min max Red & Blue)

Crafted with user-friendly features:

119 LEDs spaced for optimal light coverage
Rigid design with built-in eye sealing
Remote control with built-in battery pack for portable mask usage
Storage stand for convenient wellness routine access
Benefits

Benefits produced naturally with no chemicals or drugs.

Light wavelengths:

Penetrates deep into the skin for enhanced collagen production.
Improves skin elasticity, reducing the appearance of fine lines and wrinkles.
Promotes skin rejuvenation and cellular repair.
Boosts blood circulation, resulting in a healthier complexion.
Offers a soothing and calming effect on the skin.

Stimulates collagen production for smoother, firmer skin.
Minimizes the appearance of fine lines and wrinkles.
Enhances skin texture and tone.
Promotes scar healing and tissue repair.

Targets acne-causing bacteria for clearer skin.
Reduces inflammation and redness associated with acne.
Balances oil production to prevent future breakouts.
Improves overall skin texture.
Promotes a more even skin tone.
How to use

BeeRadiant Facial Mask is designed to be an integral part of your wellness routine.

Clean and dry face to ensure optimal session.
Connect mask to controller with supplied USB cable for power and ability to select session.
Place the mask on your face, ensuring that it fits comfortably around your eyes and the straps are snugly attached, to hold it in place.
Using the controller to power on the mask, select your preferred light mode and set session timer.
Relax and enjoy the soothing, therapeutic light for the recommended time period.
After use, power off the mask wipe it down, and store it on the included stand, charging the remote as needed.
View full details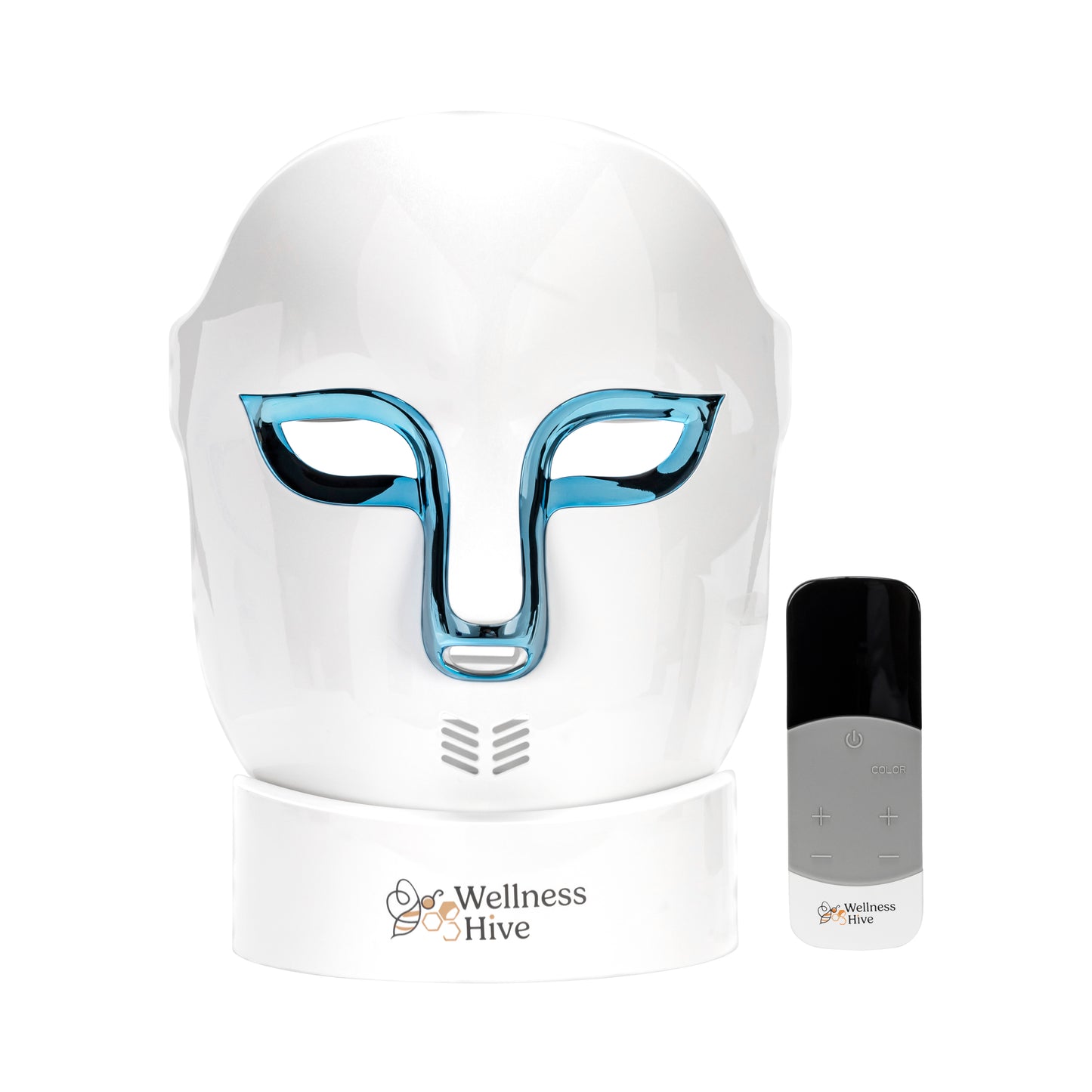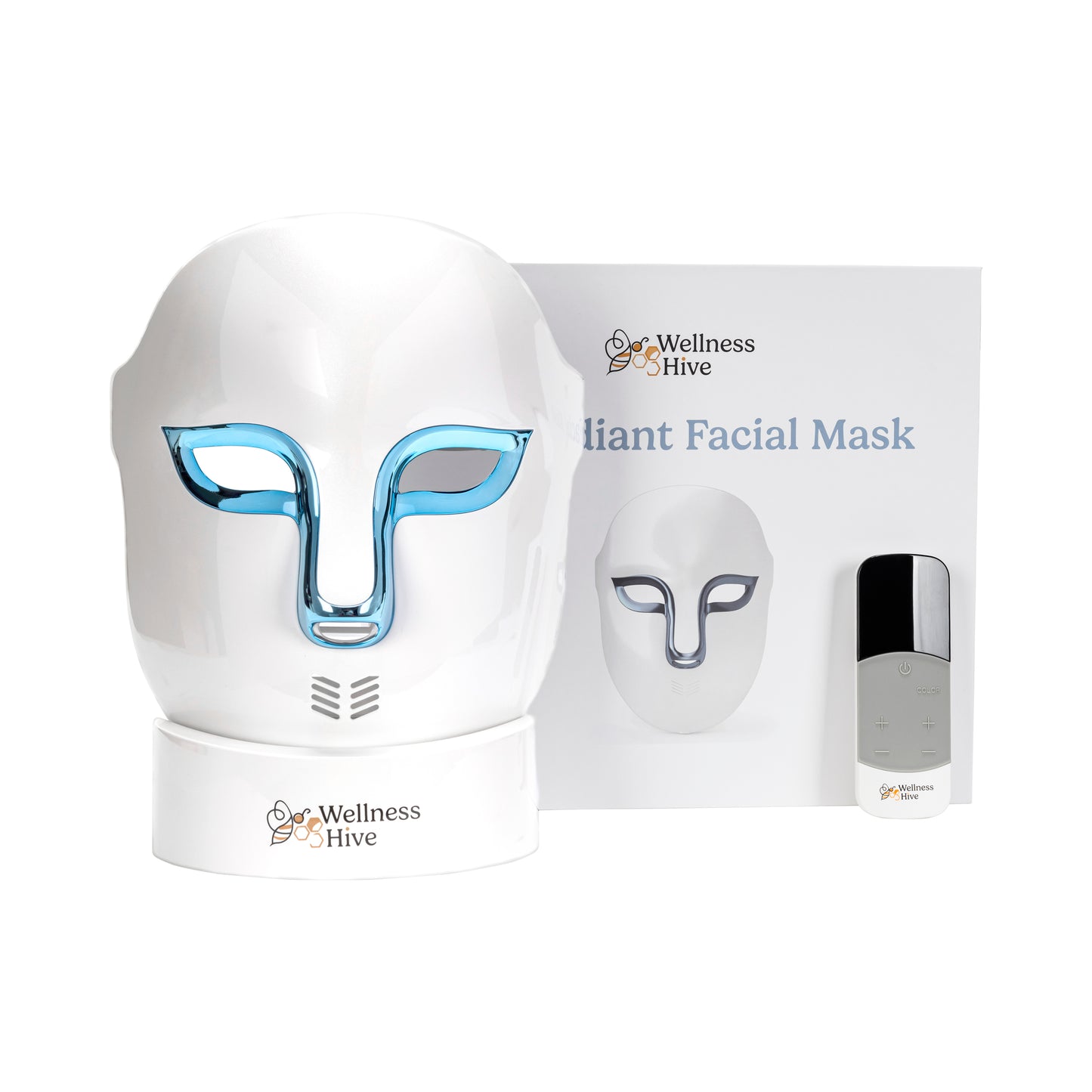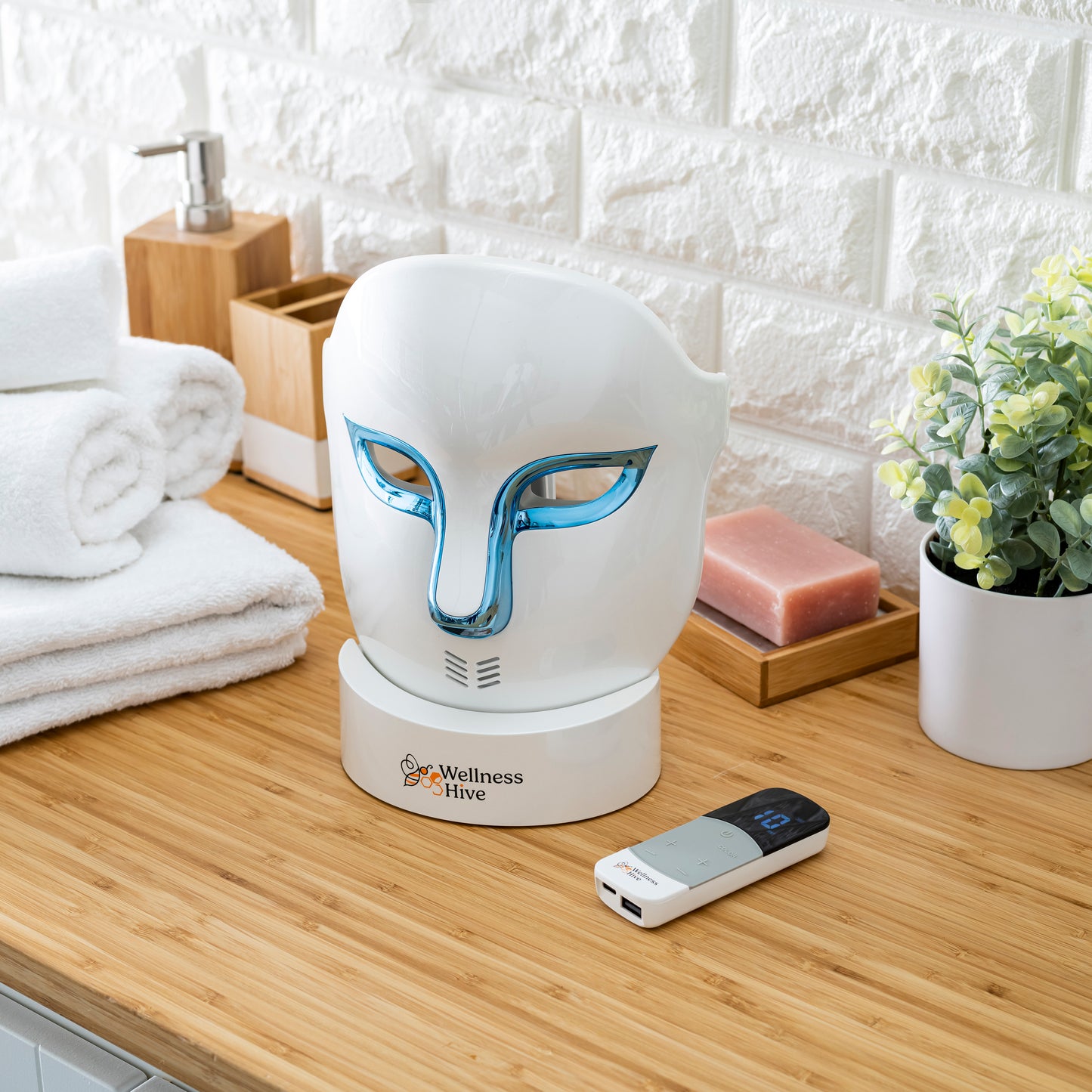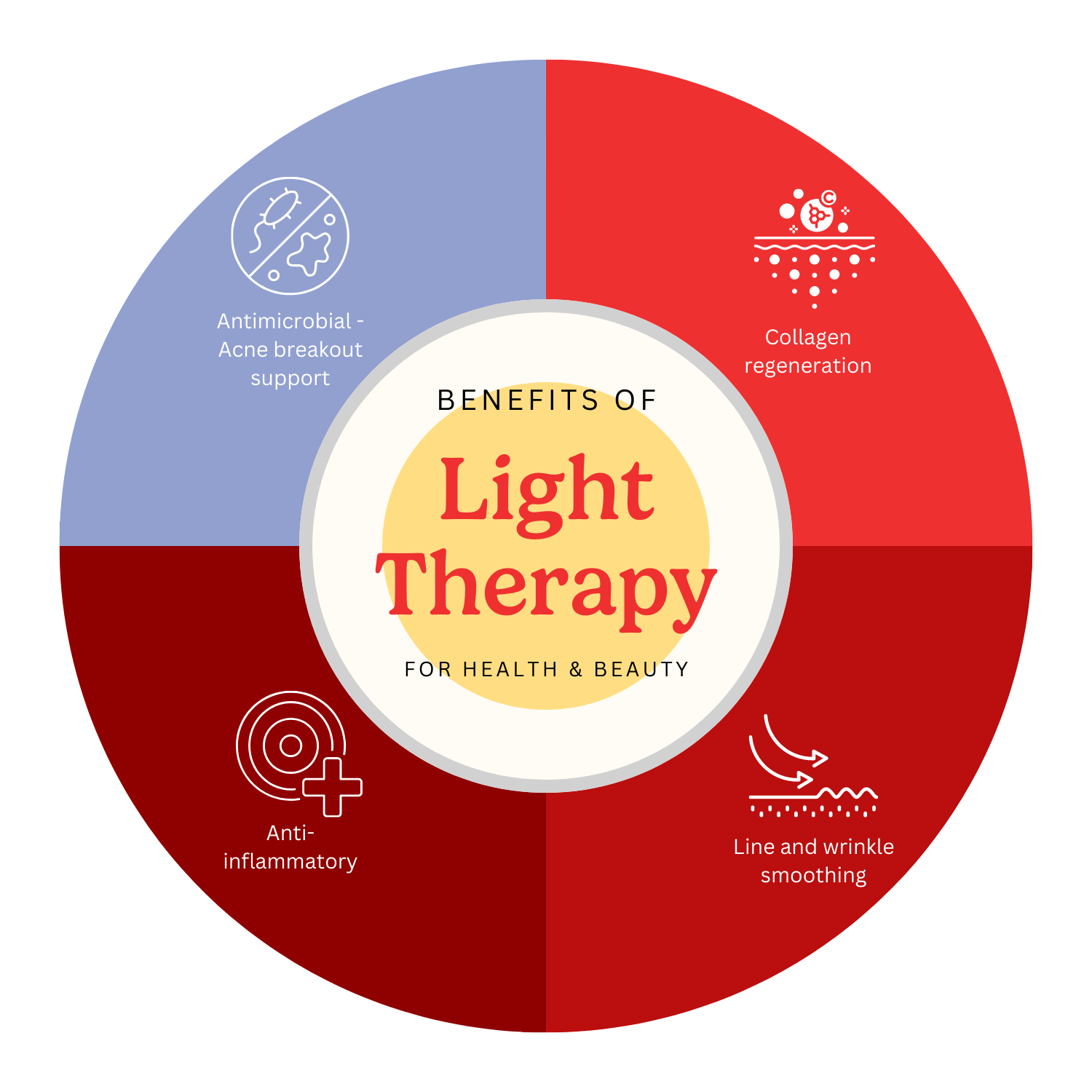 Illuminate your wellness routine!
Discover the transformative power of targeted light therapy for both health and beauty.
Our cutting-edge devices harness the precise wavelengths of light to stimulate natural healing, accelerate recovery, and rejuvenate your skin.
Experience the science-backed benefits of this non-invasive technique, enhancing your overall well-being and unlocking your radiant potential.
Check out our other wellness light products!
Regular price

$155.00 USD

Regular price

$165.00 USD

Sale price

$155.00 USD

Unit price

per

Regular price

$300.00 USD

Regular price

Sale price

$300.00 USD

Unit price

per

Regular price

$295.00 USD

Regular price

Sale price

$295.00 USD

Unit price

per