Regular price
$300.00 USD
Regular price
Sale price
$300.00 USD
Unit price
per
Sale
Sold out
Experience the power of light therapy with HiveHue, our advanced portable panel that uses red and near-infrared (NIR) wavelengths to promote healing, relaxation, and overall well-being. This high-powered, targeted red light therapy panel is designed to provide affordable, effective solutions for anti-aging, pain relief, wound healing, better sleep, improved skin tone, athletic performance, and more – all in the comfort of your own home.
Share
Technologies

Dedicated wavelengths (50/50 single chip LED split):

Red (660nm): Irradiance - 148.6MW/CM²
NIR (850nm): Irradiance - 205.6MW/CM²

Multiple settings for customizable therapy sessions:

Modes: NIR & Red, Red Only, NIR only
Timer: On, 5 min increment timer (max 30min.)
Intensity levels: 25%, 50%, 75%, 100%
Frequency: On, 10hz, 20hz, 30hz

Lightweight and portable for easy use at home or on the go
Integrated stand for ideal targeting placement
Optimized footprint for maximum targeted light coverage but easy to store.
Benefits

660nm Red Light:

Enhanced Collagen Production: Stimulates collagen synthesis, reducing fine lines and wrinkles.
Improved Skin Texture: Promotes smoother, healthier skin by enhancing cell regeneration.
Scar Healing: Speeds up the healing process, resulting in a more even complexion.
Increased Elasticity: Restores skin's elasticity, imparting firmness and suppleness.
Redness Reduction: Calms redness and irritation, ideal for sensitive skin.

850nm NIR (Near-Infrared) Light:

Faster Muscle Recovery: Penetrates deep into muscles, reducing inflammation and aiding recovery.
Inflammation Reduction: Minimizes inflammation, leading to decreased pain levels and improved healing.
Pain Relief: Alleviates muscle and joint pain, beneficial for athletes and chronic pain sufferers.
Enhanced Blood Flow: Improves circulation, providing muscles with oxygen and nutrients.
Reduced Muscle Fatigue: Combats fatigue and stiffness, enhancing endurance.
Performance Improvement: Regular use can enhance athletic performance and reduce injury risk.

General Benefits:

Chronic Pain Relief: A natural option for managing chronic pain conditions without drugs.
Inflammation Reduction: Minimizes inflammation, leading to decreased pain levels.
Improved Mobility: Eases joint discomfort, enhancing overall mobility and quality of life.
Non-Invasive: A safe, non-invasive alternative to medications or surgery.
Long-Term Benefits: Consistent use can result in sustained pain relief and improved comfort.
Safe and Non-Toxic: Naturally produced benefits without external chemicals or drugs.
Convenient Home Use: Easy-to-use light panel for at-home treatments, saving time and money.
How to use

Choose a comfortable and quiet location for your light therapy session.
Position the HiveHue panel at a distance of 6-12 inches from your skin.
Turn on the panel and select your desired settings.
Relax and enjoy your light therapy session for 5-30 minutes, depending on your needs.
View full details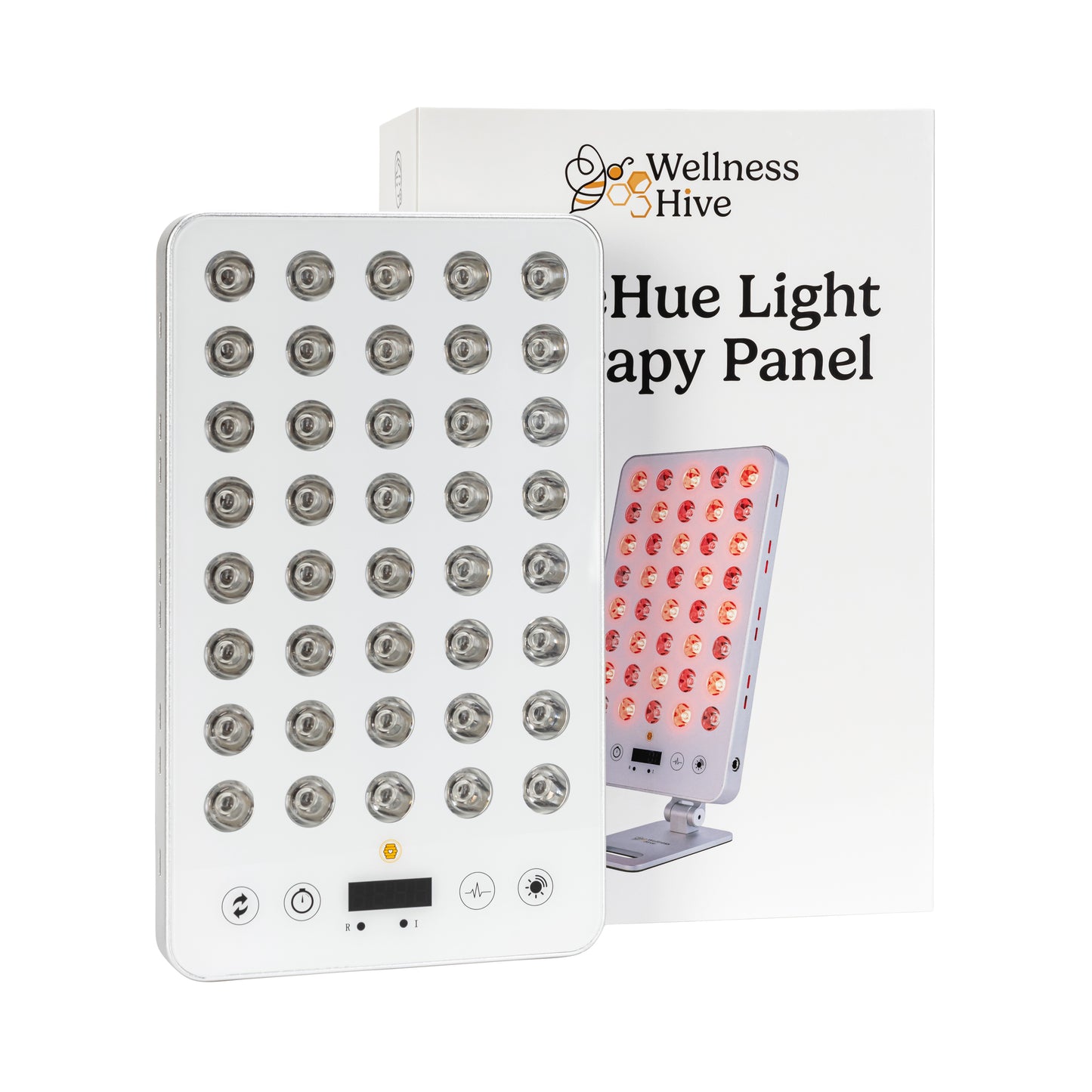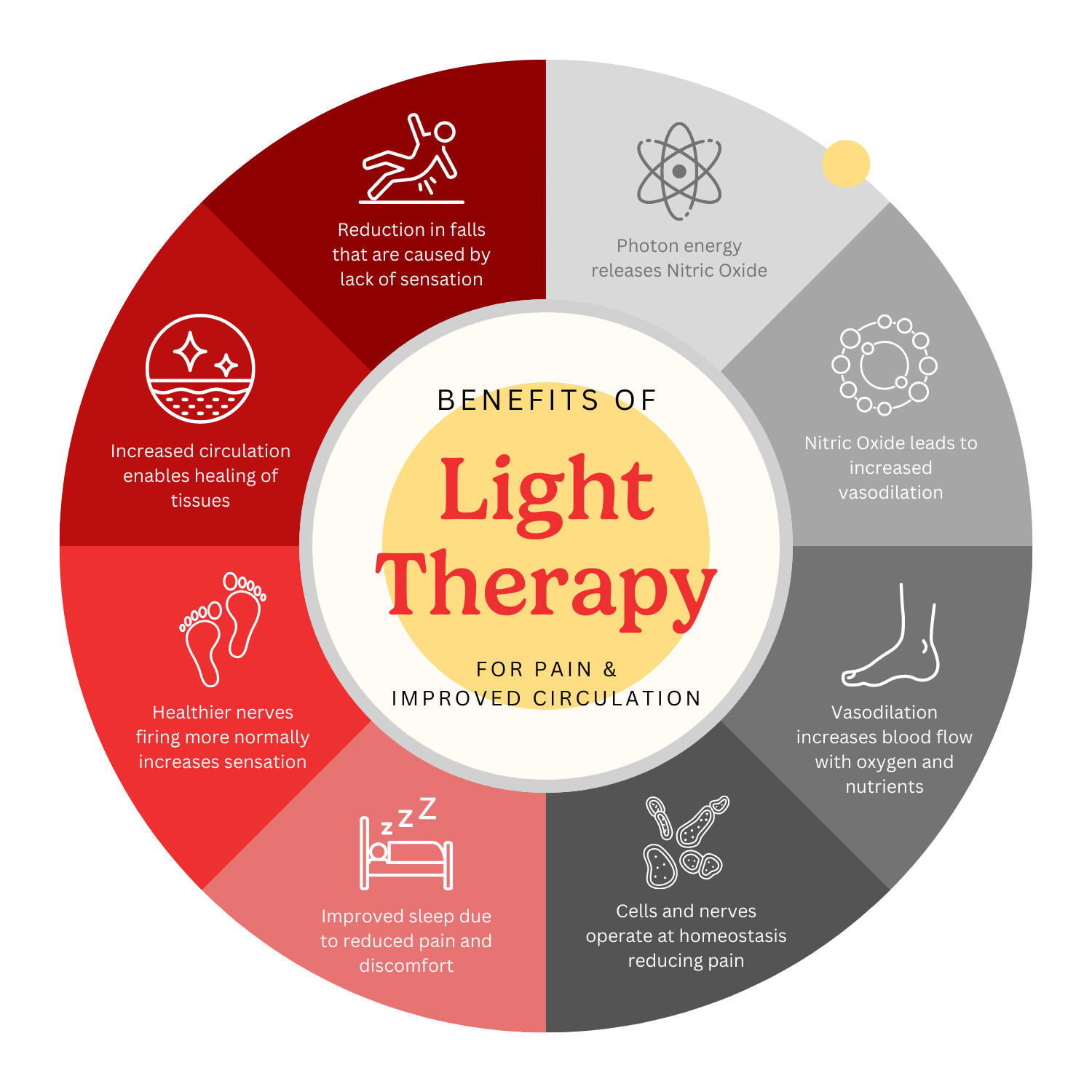 The perfect recovery for athletes and those suffering chronic pain.
The HiveHue light panel has proven to help aid recovery in athletes and even speed the healing process of muscular related injuries!
Targeted Light Therapy has been scientifically proven to reduce inflammation, increase blood flow, and support your wellness at a cell level.
Check out our other wellness light products!
Regular price

$155.00 USD

Regular price

$165.00 USD

Sale price

$155.00 USD

Unit price

per

Regular price

$300.00 USD

Regular price

Sale price

$300.00 USD

Unit price

per

Regular price

$295.00 USD

Regular price

Sale price

$295.00 USD

Unit price

per